East Suffolk makes switch to Taranto
Taranto know-how enables council to introduce back office system in midst of pandemic
East Suffolk Council found itself upgrading the software it uses to manage the enforcement of parking during the coronavirus pandemic. Social distancing rules meant that the council's new software provider, Taranto, had to provide remote support. The introduction of both the software and a new approach to parking went smoothly, reflecting the detailed preparations that had been put in place.
East Suffolk Council is a new local authority formed by the merger of the Suffolk Coastal and Waveney districts in 2019. Suffolk County Council has delegated 'functions' to East Suffolk, enabling it to administer civil parking enforcement in towns like Aldeburgh, Beccles, Bungay, Felixstowe, Framlingham, Lowestoft and Southwold.
East Suffolk recognised that it needed new software to run the combined parking enforcement operation, so it carried out a market review using an existing framework. The council's parking services manager, Lewis Boudville, said: "ESPO Framework 509 appeared to be the most expedient and convenient way to select a system provider for our new civil parking enforcement operation. All of the companies listed were invited in to demonstrate their respective products, many of them came to see us, and it was Taranto's system that best met our requirements."
After being recorded on the street by civil enforcement officers, penalty charge notices (PCNs) are instantaneously sent into the back office system, that integrates with the DVLA databases that enable the local authority to access personal details associated with vehicle registration. Taranto automatically progresses the PCN through the correct legislative path, sending out the relevant statutory notices and increasing the level of debt at set intervals in line with legislation if payment hasn't been made. The Taranto system also manages ad-hoc correspondence and features integrated payment channels to allow the debt to be cleared. If a debt is not cleared, the system exchanges data with third-party enforcement agents to assist with recovering the money owed.
A proven solution
Boudville was keen to know not just what the software could do, but what was involved in getting the system up and running. "Throughout the interview process with suppliers, we were trying to understand what the system implementation process would be like," he said. "Experience told me this was often very different from product to product. We took comfort from how Taranto laid out the stages clearly. We also knew authorities that had moved successfully from legacy systems to Taranto."
The council's parking team liked the fact that Taranto had already been extensively tested in the market, with other local authorities using it for enforcement. Other councils and government bodies use Taranto to issue and process more than eight million PCNs a year. "This was important to us," said Boudville. "We were setting up a brand-new capability and wouldn't have felt comfortable developing and providing unproven software. In addition, we liked how Taranto's use of open application programming interfaces (APIs) allowed us to work with other suppliers."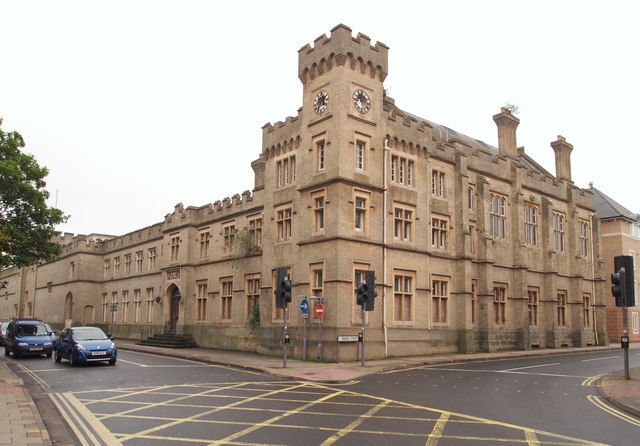 Developing a relationship
East Suffolk Council awarded the contract directly to Taranto, meaning its officers were able to work closely with the technology company's development team.  "The direct award was a testament to the capabilities of the software, and to the trust Lewis and his colleagues have placed in us," said Joel Hughes, business development executive with Taranto. "We put lot of emphasis on building relationships with our clients, and that's something I find rewarding personally as well as professionally."
The relationship between council and contractor was tested when an unexpected problem struck – COVID-19. The new parking enforcement system had 'go-live' set for March 2020, but the council decided to delay the launch and to issue warning notices instead of PCNs for three weeks due to the exceptional circumstances.
Taranto helped East Suffolk adjust the system to allow for the softer launch. "For all possible contraventions we ensured there was a warning notice code in the system as well as a standard penalty notice code," said Antony Small, programme manager at Taranto. "We also made sure details of key workers' vehicles that the council wanted to whitelist were flagged, so that officers on the streets would be alerted not to issue key workers with warnings."
To help the council's back office staff respond to customers who had been issued with warning notices, the Taranto team conducted online training. "Normally, the Training and Technical Teams would sit in an office with a customer's team and help them through the process," said Small. "COVID-19 restrictions meant we had to adapt and support them over the web, using screen-sharing to talk them through the steps. It was very different for all of us but still worked well."
Up and running
Following the three-week period issuing warning notices, East Suffolk Council began using the Taranto software to issue and process PCNs. East Suffolk's Boudville concludes: "Delivering these sorts of projects is never easy and it's the working relationship that ultimately ensures success. From my perspective it's always the response of the supplier that's important. Some will disappear on you, and not help you fix problems. Taranto has been there the whole time and made sure there were fixes for any issues we had. That's the important bit for me."
Don't Wait Any Longer. Get in Touch Today!