Taranto Debt Management Console
Reducing costs related to debt registration fees
Taranto Debt Management Console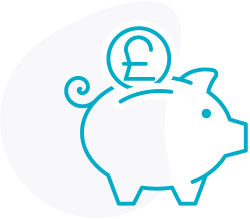 Stoke-on-Trent City Council have been using the Debt Management Console (DMC) for two years, and as a result, are seeing huge savings on the cost spent on unrecoverable debt — all because of Taranto DMC.The Taranto DMC solution is built into the Externals module within the Taranto back office, and allows clients to automatically make significant savings on fees paid when registering debt to the Traffic Enforcement Centre (TEC). Clients that use of Taranto DMC within their operation have seen huge savings by intelligently handling unrecoverable debt through the solution.
The purpose of the DMC is to automatically identify tickets that can be moved to pre debt checking stage then on to the TEC for debt registration, whilst also importantly advising when not to pursue.Taranto DMC uses a particular set of rules to run against daily batch files. Upon completion it will generate probable outcomes for debt recovery based on the history of that vehicle registration mark (VRM) within Taranto. The suggested outcomes will include cancelling, progressing the debt, creating a workflow or holding cases.For example, where a customer has 10 tickets in a batch to be registered to the TEC the DMC will make recommendations of registering just one of the tickets for £8 instead of £80. Then based on the success of that ticket will then make suggestions for the remaining nine.Taranto DMC will only generate these potential outcomes as a recommendation, it will not complete these actions. The overall decision on what actions are needed remain with the user.
Stoke-on-Trent City Council have saved significant costs using the Taranto DMC by not automatically registering debt. Using the DMC they see the potential likelihood of recovering the debt before the £8 fee is paid.If customers have had unrecoverable tickets in the past the DMC will make the recommendations to suit – potentially saving your operation the £8 per ticket in unrecoverable debt, time and time again.
Do you want to know more about Taranto Debt Management Console?
Book a Demo and Meet the Team