Easy to use self-serve web portal
Taranto Online Permit Management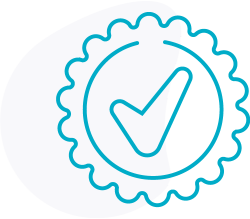 Taranto Permits helps local authorities around the UK provide permits to the public with unparalleled flexibility and autonomy. Taranto Permits combines Taranto's two decades of parking-sector expertise with an easy to use, self-serve web portal, to allow users to apply,
buy and maintain permits 24/7.
Taranto Permits offers unprecedented flexibility – allowing local authorities to set up unlimited permits types themselves, and even allowing them to make website wording changes.
Our Online Permit Management (OPM) portals are branded and customisable self-serve websites that have been designed with the end-user in mind. The websites allow users to quickly and easily apply for or buy a permit at any time. Applications can be sent to the back office for review before they are issued, or they can be issued instantly, on a per-permit type basis. Direct integration with Taranto means that the back office is instantly updated, reducing avoidable contact and improving back-office efficiencies.
Taranto's Permits module enables the back office to administer and maintain permits with ease. The system facilitates back-office permit setup if needed outside of the website and is used to view applications made online and all associated evidence. In Taranto, all permits are inherently virtual, assisting enforcement – but can also be printed if needed to assist the operation in moving away from physical permits.
Unlimited permit types can be set up by users. Permits can have different pricing structures, including real-time lookups for emissions-based pricing. SMS renewal reminders help customers stay on top of their permits. Taranto provides users with the autonomy and flexibility to run their permits operation without unnecessary obstacles.
Do you want to know more about Taranto Permits?
Book a Demo and Meet the Team